Welcome to the Medford Fellowship Web pages. This website is designed for the Medford Fellowship members as a means of disseminating information about MFG business and social activities.
If you are a member of the Medford Fellowship of Alcoholics Anonymous you may indeed wish to review some or all of the posted documents pertaining to the group's finances and business meeting activities.
Powered by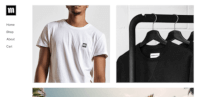 Create your own unique website with customizable templates.